The rescuers wanted to make sure that she was released back into the wild. As such, there was a strong pull to avoid treating the poor animal like a pet. Otherwise, she would become dependent on humans and she would be unable to survive on her own when she was eventually released. People would have a hard time finding a home for her, and she would have to live with her rescuers full-time.
It took about six months for Bella and her fellow trio of squirrels to be released back into the wild. However, it seemed that in spite of all of their efforts, they actually had made something of an impression on the poor Bella. She actually had bonded with her rescuers.
By this point in time, Bella has been living in the wild for seven years. However, she still periodically visits her human family, demonstrating that a bond was created in spite of everything else. She sits on the laps of her family members, and they give her a lot of different nuts to eat.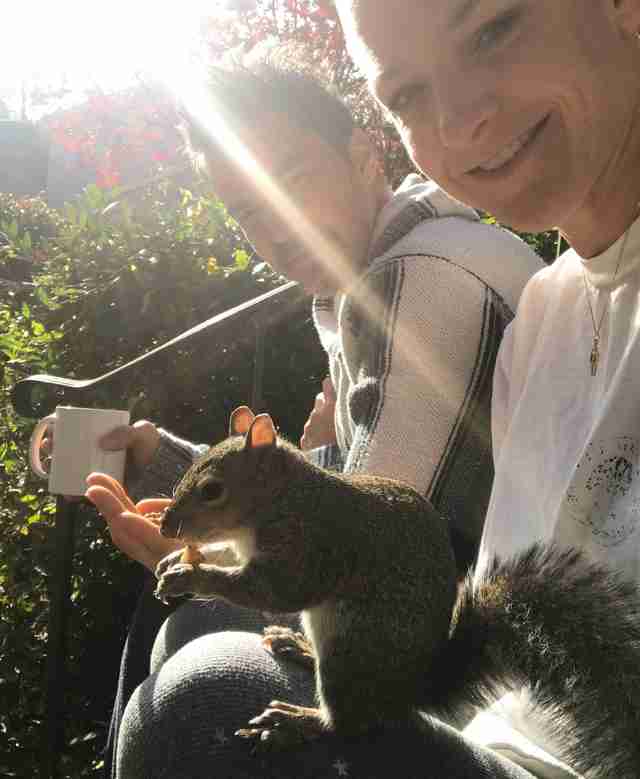 It's interesting that the squirrel does not really seem to want to be a pet. However, she clearly has a strong relationship with humans as a result of all of these changes, and this has had an effect on whether or not she will continue to surround herself with her temporary family. They ended up caring for her little squirrel babies along the way and helping her when she was injured at various points. Bella is a wild animal and a companion animal at the same time, even if she will never be like a pet dog.